NEWYou can now listen to Fox News articles!
"Is the juice worth the squeeze?" While it may sound like a gibberish hipster, it could well prove to be the epitaph for free speech at Stanford University. Those were the words of wisdom from Stanford DEI Dean Tirien Steinbach in what could go down as one of the most disgraceful moments in modern legal education.
For years, free speech has been a free fall on our campuses. Many faculty members have virtually purged conservatives and libertarians from their ranks in what has become an academic echo chamber. It is common for conservative speakers to be blocked or canceled with the support of professors and students alike.
Yet, what happened at Stanford this week shocked even those of us who have challenged this orthodoxy for years.
STANFORD DEI DEAN SLAMS INVITED FEDERAL JUDGE TO HIS FACE AT CAMPUS EVENT, ASKS IF FREE SPEECH IS 'WORTH IT'
The Stanford Federalist Society invited Judge Stuart Kyle Duncan of the United States Court of Appeals for the Fifth Circuit to speak on campus. It is a great opportunity to hear the views of one of the highest-ranking judicial officers in the country. Some students are also likely to apply to Duncan for a prestigious clerkship, so this was an opportunity to make an important connection.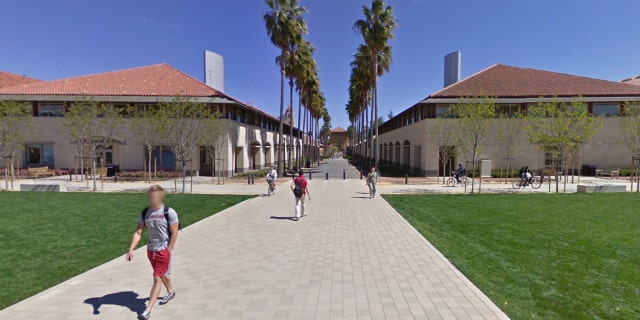 However, liberal students decided that allowing a conservative judge to speak on campus is intolerable and set about to "deplatform" him by shouting him down. It was reminiscent of an equally disgraceful event at Yale Law School when another conservative speaker was similarly canceled — the law students then objected to the fact that campus police were present.
In this event, Duncan was planning to speak on the topic: "The Fifth Circuit in Conversation with the Supreme Court: COVID, Guns, and Twitter." A video shows that the students prevented Duncan from speaking and the judge asked for an administrator to be called in to allow the event to proceed.
Dean Steinbach then took the stage and, instead of demanding that the students allow for the event to proceed, Steinback launched into a babbling attack on the judge for seeking to be heard despite such objections.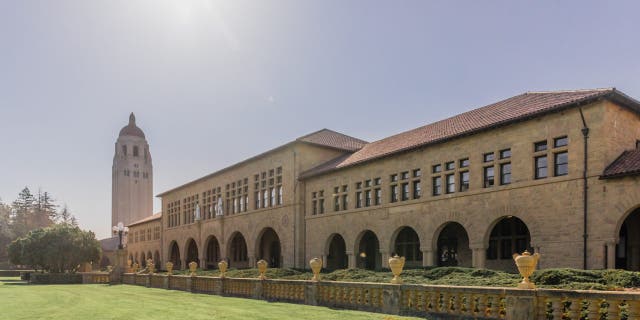 Steinbach explained "I had to write something down because I am so uncomfortable up here. And I don't say that for sympathy, I just say that I am deeply, deeply uncomfortable."
DOMESTIC EXTREMISM BILL WOULD CRIMINALIZE FREE SPEECH, CREATE 'MINISTRY OF TRUTH,' ADVOCACY GROUP WARNS
One would expect that in the next line there would be a condemnation of those who refused to let opposing views be heard in the law school. Instead, it turned out that it was the free speech itself that was so stressful and painful for the law dean.
Steinbach declared "It's uncomfortable to say that for many people here, your work has caused harm." After a perfunctory nod to free speech, Steinbach proceeded to eviscerate it to the delight of the law students.
She continued "again I still ask, is the juice worth the squeeze?" "Is it worth the pain that this causes, the division that this causes? Do you have something so incredibly important to say about Twitter and guns and Covid that is worth this impact on the division of these people."
THESE TOP COLLEGES SCAM YOU AND YOUR KIDS AS WOKE INSANITY SOARS
It is a familiar argument for many of us in higher education. Free speech is now often portrayed as harmful and threatening to the safety of the community. Steinbach suggested that it was Judge Duncan who should be ashamed of trying to speak when others object to his views, including clearly himself.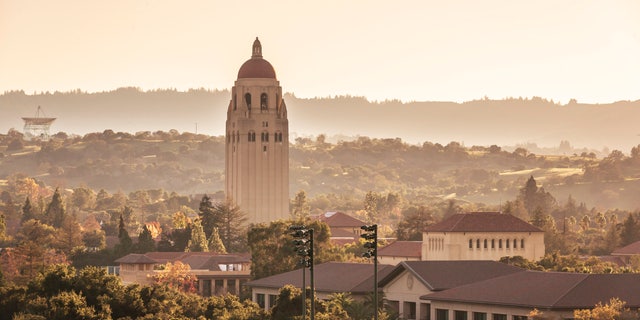 Dean Steinbach then encouraged people who opposed Duncan to walk out in protest. Many did. That was not a problem. The problem was coming to the event to disrupt it. What was critical was that Steinbach was asked to step forward as an administrator to speak for the law school, not another protester.
The response to Steinbach's shameful intervention was also all too familiar. MSNBC regular Elie Mystal defended the law students in preventing the judge from speaking. He called it conservative "victimization" and whining simply because the students were expressing themselves.
Mystal is the "justice correspondent" for the Nation magazine and writes for Above the Law, a prominent anti-free speech site. He is known for racist attacks on Black conservatives and has called the Constitution "trash."
CLICK HERE TO GET THE OPINION NEWSLETTER
Despite his inflammatory history, I would have been the first to oppose conservatives shouting down Mystal or preventing him from speaking. Yet, liberals insist that preventing others from speaking is an exercise of free speech.
Cancel campaigns are now a common occurrence in schools ranging from Yale to Northwestern to Georgetown. Blocking others from speaking is not the exercise of free speech. It is the very antithesis of free speech.
Nevertheless, the faculty have supported such claims. CUNY Law Dean Mary Lu Bilek showed how far this trend has gone. When conservative law professor Josh Blackman was stopped from speaking about "the importance of free speech," Bilek insisted that disrupting the speech on free speech was free speech. (Bilek later canceled himself and resigned).
Even student newspapers have declared opposing speeches to be outside the protections of free speech. At the University of California, Santa Barbara, professors actually rallied around a professor who physically assaulted pro-life advocates and tore down their display.
CLICK HERE TO GET THE FOX NEWS APP
Stanford must now decide whether the "juice" of free speech is worth the "squeeze" of the mob.
That distasteful juice mocked by Steinback is the very thing that defines and sustains higher education.
CLICK HERE TO READ MORE FROM JONATHAN TURLEY