About a decade ago, Promise Kindergarten launched with a 10-week program for pre-kindergarten students at Bellingham Public Schools.
Washington's first iteration of Transitional Kindergarten (TK) was intended to offer a jumpstart to kindergarten for children in families who otherwise could not access early childhood education, said Ferndale Superintendent Kristi Dominguez, who was one of the Bellingham teachers to launch the program.
Since then, the program has expanded, in some cases to full-year, all-day classes, and to more than 100 districts across the state. This year, the Legislature codified it into law as Transition to Kindergarten (TTK) with the passage of House Bill 1550.
These programs, half early learning and half kindergarten, are aimed at providing education to families who do not qualify for the federal Head Start program or the Washington Early Childhood Education and Assistance Program (ECEAP), but who also cannot afford to pay for private child care.
The program allows students to learn how to be in a classroom and enables them more time to work on goals set in traditional kindergarten.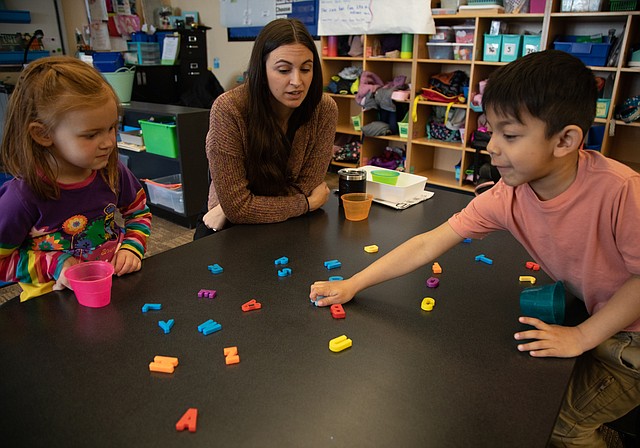 "It gives students a really solid foundation of what it's like to be in a school, what it's like to engage with peers," said Jordan Fearer, a Jumpstart kindergarten teacher at Cascadia Elementary. "I would say that's the biggest piece, the social-emotional and interpersonal aspect of it because many kids are only used to interact with siblings and/or older parents. It really gives them a good experience at problem-solving with other friends of their age ."
The Washington Office of the Superintendent of Public Instruction (OSPI) said in a report that in fall 2022, kindergarten students who had participated in TK outperformed peers in the Washington Kindergarten Inventory of Developing Skills (WaKIDS) evaluations.
At the start of each school year, kindergarten teachers evaluate students across a number of domains: cognitive, language, literacy, mathematics, physical and social-emotional. A prior report found that kindergarten readiness according to WaKIDS is a predictor of whether or not students will meet standards in third-grade statewide assessments in math and English language arts.
Dominguez said at the time he worked with the program in Bellingham, approximately 1,200 students participated. Of the total, just eight students needed Individualized Education Plans (IEPs). Approximately 16% of Bellingham students have IEPs, according to OSPI.
"When really done well, you can change outcomes for students," Dominguez said.
With the bill, districts will have to transition from TK to meet the guidelines for TTK by the 2024-25 school year.
The biggest outcome of the bill's passage is that districts will not receive basic-education funding for TTK students.
For the last several years, OSPI has instructed districts to list TK students as kindergarten students to receive the requisite state funding for each student involved through basic education. OSPI argues that the classes meet the requirements of full-day kindergarten as defined by the state, and they, therefore, should receive the funding.
When the bill first hit the floor, the House said the program would be removed from basic education funding, and schools would receive state funding per enrolled student equivalent to the rate received for ECEAP slots, which is less than the rate per public school student. Districts feared the drop in funding would destroy the program.
"While we appreciate the intent of HB 1550, we are concerned that if it were to pass as written, the cost to our children and families, especially those furthest from educational opportunities would be detrimental," said superintendents across Whatcom County in a letter to the Legislature.
The bill as passed still removes the funding from basic education but allots state funding equivalent to what districts would receive if the TTK students were counted as kindergarteners.
Dominguez said she and other superintendents don't love that aspect of the bill, but said they can live with it.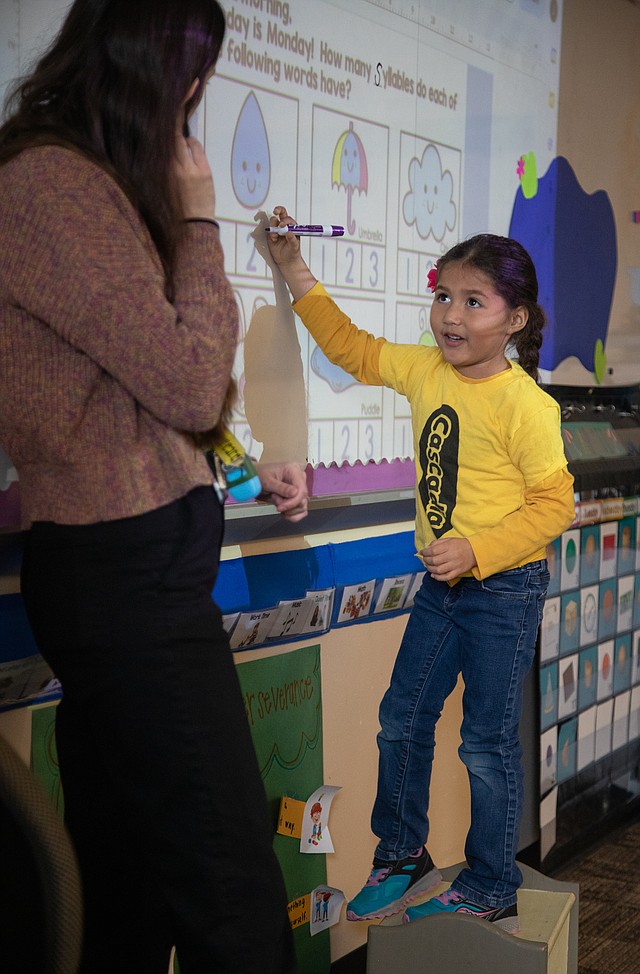 "They've done a good job of making sure we still get the same amount of funding, but the problem is, by removing it [from] basic ed, it is no longer protected by the state constitution," Dominguez said. "The detriment to that is that, let's say, a year from now, our state needs to make cuts."
The bill also received pushback from private child care providers who argued that TK programs were taking families from their businesses. Dominguez said Ferndale and other districts work closely with other community partners to try their best to prevent this.
"We work very closely with our providers because we also don't want to take away a child from a community program that they have been in and been successful with," said Debbie Haney, assistant director of early learning and family engagement for Bellingham Public Schools . "That doesn't help our community partners because they have private businesses."
One of the pillars outlined by OSPI and included in the bill is that districts work with community providers to meet students' needs.
Currently, Whatcom County is considered a child care desert due to the lack of available and affordable child care options for children under the age of 5.
"There's a misnomer that school districts are not learning providers, but we have been for a very long time," Dominguez said.