Cameron Memorial Community Hospital and Trine University are working together to train new professionals to help meet healthcare needs in Steuben County and the surrounding region.
The initial phase in this endeavor includes Trine's new nursing program on its Angola campus. The program, which recently received approval from the Indiana State Board of Nursing, will create an enhanced educational setting for Trine University students by combining the full experience of on-campus learning with an accelerated acclimation to the healthcare environment.
Part of this unique partnership program will include a new, state-of-the-art 32,000-square-foot education and innovation facility on Cameron Memorial Community Hospital's campus. Trine is now enrolling students for fall of 2023 and the new facility will break ground this spring.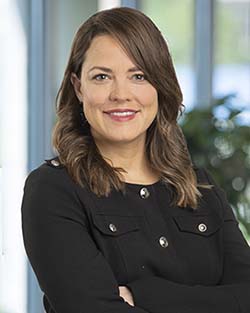 "As one of only a few remaining independent critical access hospitals across the state, Cameron is committed to strategically investing in our organization's growth so we can be here to care for this community for generations to come," said Angie Logan, president and CEO, Cameron Memorial Community Hospital. "But the intent of this investment goes beyond the walls of our hospital. It's about how we can also promote growth within Steuben County. This addition will help to recruit, grow and retain critical healthcare providers to this community."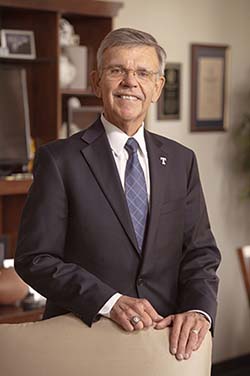 "We are grateful for Cameron Hospital's partnership in helping Trine University continue to expand its programming in areas that allow us to meet this region's growing healthcare needs while equipping our graduates for successful careers," said Earl D. Brooks II, Ph.D., Trine UniversityPresident. "We are excited to add the Associate of Science in Nursing to our thriving lineup of health sciences and health professions degree programs, and look forward to the tremendous impact Trine University nurses will have on their patients, their workplaces and their profession."
Education and Innovation Center
Cameron Memorial Community Hospital's new Education and Innovation Center will be located on the southwest side of the campus, near John and South streets. Within the new space, the state-of-the-art center will include simulation and skills labs, and numerous classrooms to be used for health education and training.
The building will consist of three stories. The first floor will contain an auditorium and shell space for the future growth of Cameron's healthcare services. The second and third floors will have multiple classrooms, four simulation rooms, two control rooms for the simulation rooms, one debrief room, a ten-bed skills lab, and offices for Trine faculty, Cameron educators and staff. Within these spaces, additional shell space will also be included to support future growth needs.
Beyond the partnership with Trine, Cameron plans to engage with local schools, first responders and community members alike, allowing access to this new environment supporting education and hands-on training that will benefit our region. The Cameron Education and Innovation Center will further allow students from all over, especially within Steuben County, to well-position themselves to take advantage of the demand for healthcare professionals, find employment within the region, and join a rewarding profession that allows them to directly give back to their community.
Associate of Science in Nursing
Trine's new Associate of Science in Nursing (ASN) program, approved by the Indiana State Board of Nursing on March 16, will aid in addressing existing and projected nursing shortages anticipated over the next decade.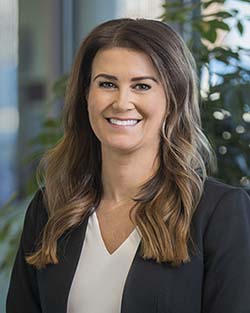 "It's no secret, healthcare organizations across the United States are dealing with nursing shortages and Cameron is not immune to those trends," said Julie McCormick, Chief Nursing Officer, Cameron Memorial Community Hospital. "Cameron's decision to invest in this new facility allows the organization to be proactive in addressing our future needs by aligning with a great partner like Trine University and developing a new program to be housed in a state-of-the-art education and training facility ."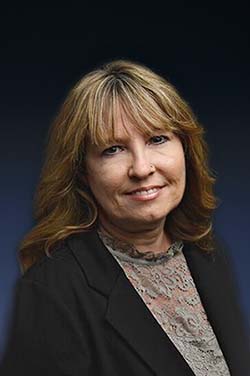 "The ability to provide equitable care is critical for hospitals and hospital systems serving rural areas, and Trine is proud to partner with Cameron to train professionals who will be able to provide that care while being invested in this local community," said Sharon Willey, DNP, director of nursing at Trine. "In addition, ASN students will benefit from the affordability and small class sizes that are the hallmark of a Trine education, and will have access to all the resources of Trine's Angola campus in addition to Cameron's facility, resulting in better training and, by extension , better patient outcomes."
Beginning in fall 2023, Trine's ASN is a five-semester program that allows graduates to apply for licensure as a registered nurse by examination.
Offering personal attention, practical experience and state-of-the-art facilities in Trine University's Best Hall expansion as well as Cameron's new Education and Innovation Center, Trine's ASN program will graduate nurses who are equipped with the nursing knowledge and critical thinking and reasoning skills to provide safe, compassionate, patient-centric holistic care to diverse populations while working collaboratively with other healthcare professionals.
To learn more about the program, or to apply for admission, visit trine.edu/asn.
About Cameron
Founded in 1926, Cameron Hospital and Cameron Medical Group offer health and wellness services to residents in Steuben County and beyond. The system has served generations of families through personalized, compassionate and high-quality care. Cameron continues to offer the same commitment to care with an outstanding team of healthcare professionals who today practice in modern facilities with advanced equipment.
To learn more about Cameron, please visit www.cameronmch.com or visit our Facebook page, @CameronHospital.